President
My name is Maurizio Fino. I joined the club because my car was tagged. I love my 09 R56 MINI. As many of you may know, sometimes these cars require a lot of TLC. Before joining I was very close to wanting to sell my car. I tried the club free without benefits for the first year. As I became friends and got to know more members and learned more of what the club has to offer, I joined. It's hands down the best membership I have ever bought into. It has saved me more money than Geico!!! I liked it so much and wanted to put more energy into a good cause for good people, earlier this year I volunteered to become the Vice President for the Charleston MINI Club. I am an active person and have a lot of energy and passion. I love to race and would like have more fun with this club and its members. I no longer plan on selling my car.
Treasurer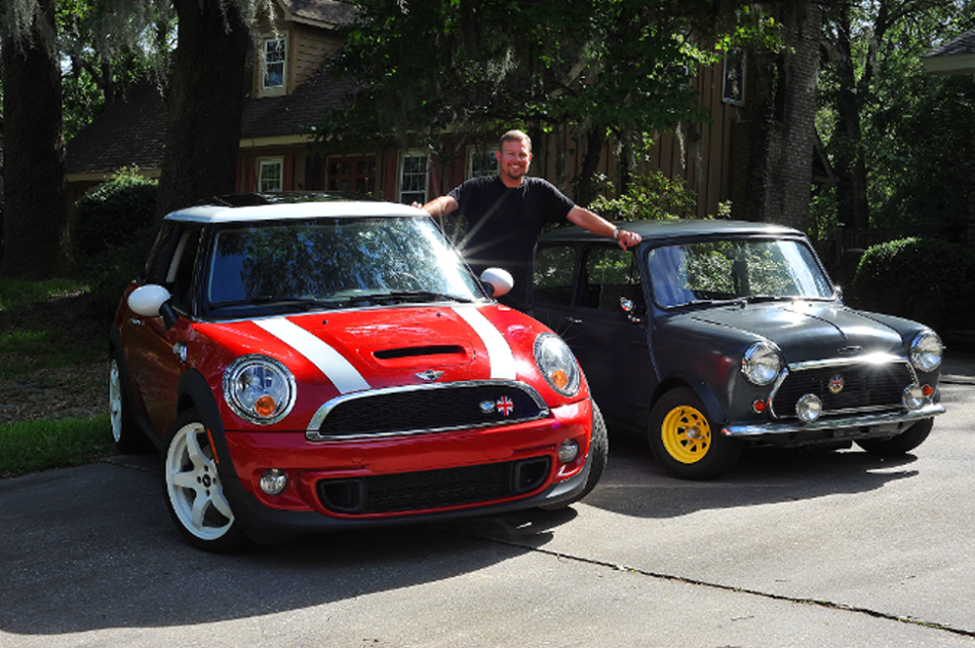 My name is Clay McCauley. I'm a car enthusiast in general, but have been a fan of the MINI for a long time. My first introduction was probably an episode of Mr. Bean. My wife won a bid on a MINI weekend in a fundraiser auction where I got to pick out a new one from MINI of Charleston and take it to the 2010 Savannah Speed Classic for the weekend. After that, I was hooked. About 2 1/2 years later I bought almost the exact same car, a red and white R56 Cooper S. The madness continued a couple of years later when I bought a 1966 mk1 Austin Cooper as a project and re-built it. I regularly attend the local Cars & Coffee meets and found the Charleston MINI Club on Facebook after talking with someone I met there. I attended a few of the events, had a great time at all of them and was later invited to become a member of the board. If you're looking for a good time with fellow MINIacs, this is the place to be!
Secretary

My name is Daniel McBurney. I was born here in Charleston but spent some of my childhood living in Liverpool, England. I've always been a Volkswagen guy, until my brother bought a 2014 MINI Clubman and he let me drive it. I instantly fell in love with it and how much fun it was to drive. So, a few months later I found a 2009 Laser Blue MINI Clubman JCW that I just had to have, and the rest was history! I've always wanted a MINI though, thanks to the movie "The Italian Job", as I'm sure a lot of you did too! I found the Charleston MINI Club by searching on Facebook for other "MINIacs" that shared my obsession with all things MINI! My girlfriend and I went to a few club events, and after our first MINI Club meet, I decided I wanted to be a paid member, and then a few months later Brian and Maurizio invited me to become Secretary! This is a great club with great people and I love being a part of it!
Events Coordinator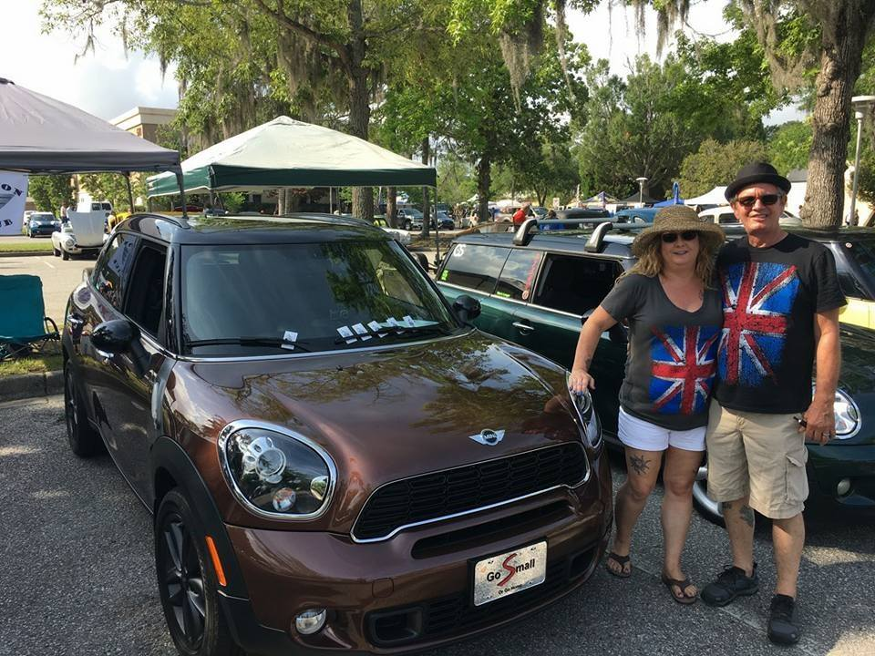 Hi! My name is Connie Smith! My husband and I bought our first Mini in November of 2016. Our 2014 Countryman S has become an obsession and we were looking for others to obsess with us! That's when we found the Charleston Mini Club. I was born and raised in the Charleston area and still love this historic and scenic city. I love going on runs with fellow MINIacs. Something great about seeing a long line of Minis cruising the highways and byways of the area. As the Events Coordinator, I am always looking out for runs, shows, and events we can participate in as a group. Let me know if you have ideas or suggestions.
Committee Member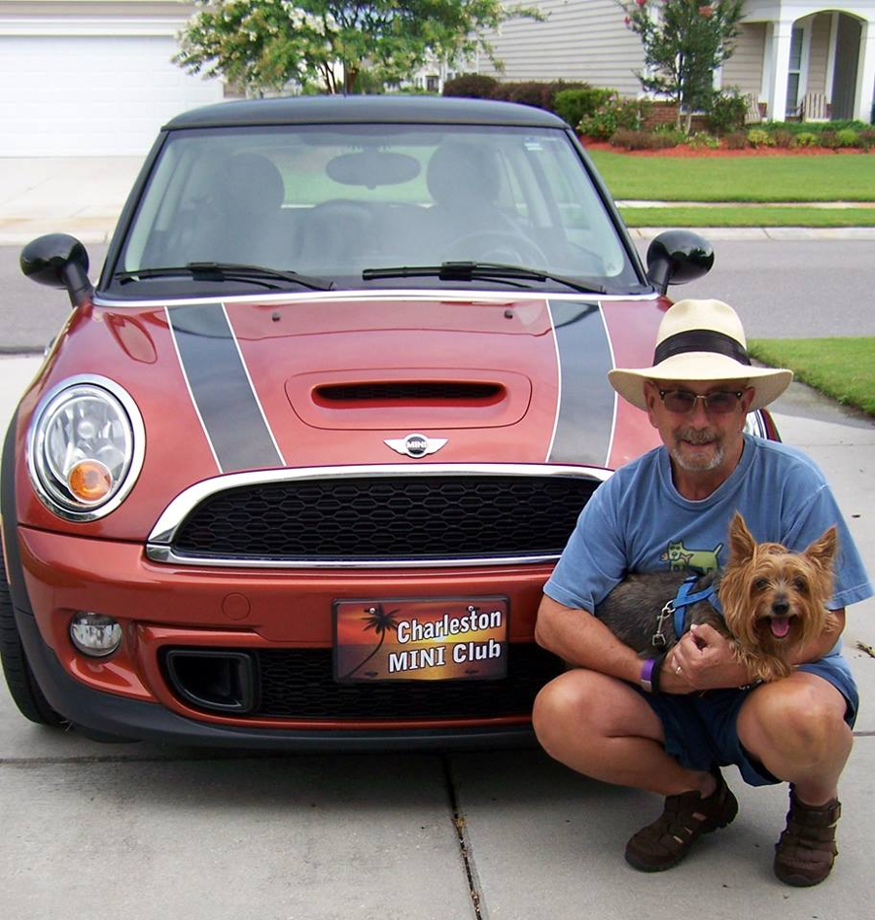 My name is Ron Birckhead. I am a retired engineer from Virginia and have been a "car guy" all my life. Cool cars I have owned include a MG Midget, a Nissan 240Z, a Porsche 944, and several BMWs. I currently have a 2000 BMW M roadster. This past April I purchased a 2013 MINI "S" as a more practical, fun ride. Naming her the "Poop Mobile", she quickly became my favorite car of all time. I came upon, and joined the club following an internet search. After attending several very enjoyable club activities, I volunteered to join the board. Anybody want to buy a 2000 BMW M roadster?